Meet Our Team
---
The Lohmeyer-Bourne Financial Group was founded in 2002 as a succession to an established practice at Piper Jaffray. Piper Jaffray was acquired by UBS Financial Services in 2006, and the team's branch was acquired by Stifel in 2009. Throughout these transitions, the Lohmeyer-Bourne Financial Group has continuously provided high-touch, team-directed comprehensive services to our clients.
Within a collaborative team structure, we provide individuals and families with personalized attention and customized investment strategies based upon a careful and thorough understanding of their financial objectives and risk tolerances. We work closely with clients to identify their primary goals, including retirement, wealth management, estate planning issues, tax-efficient investment strategies, education funding, insurance planning, and risk management strategies. Once we have a grasp of our clients' situation, we develop customized long-term plans designed to help generate returns while mitigating risk to their wealth for current and future generations. We also collaborate closely with our clients' tax and legal advisors, and other trusted advisors, to develop cohesive financial legacy strategies.
---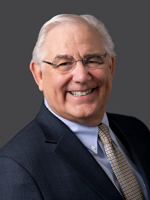 Tom Lohmeyer
Senior Vice President/Investments
Branch Manager
Tom began his financial services career in 1968. During the first several years of his career, he managed a solo practice in his hometown before switching his focus to advising Midwestern professional practitioners and small business owners. This experience led to managing a retirement planning division for a Midwestern investment services company, which eventually progressed into working exclusively with executives of large companies with more than 25,000 U.S. employees. After years of traveling across the country, Tom returned to Lawrence in 2002, and our team was formed.
Tom graduated from Emporia State University with a Bachelor of Science in Business. Out of the office, Tom and his wife, Joyce, enjoy the empty nest lifestyle that allows them time with family and for traveling. They reside in the wooded community of Cedar Creek, where they enjoy a constant variety of birds and wildlife.
---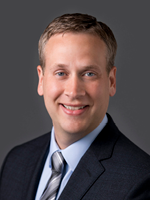 Dale Bourne
Financial Advisor Associate
Dale began his financial services career 20 years ago with the wealth management firm Piper Jaffray in 2000. He later worked for the investment banking firm of George K. Baum Co. in Kansas City before joining the Lohmeyer-Bourne Financial Group's comprehensive wealth management practice at Piper Jaffray in 2004.
Dale graduated from Washburn University with a Bachelor of Business Administration in Finance and a Master of Business Administration. He later earned his Financial Planning Certificate from Boston University.
Dale lives outside of the Eudora community with his wife, Christy, and two school-aged children.
---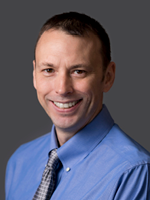 Ryan Lohmeyer, CFP®, CPA
Financial Advisor Associate
Ryan has more than 20 years of financial services and business management experience. His financial services experience began in 1997 with Kansas City-based CPA firm Mayer Hoffman McCann. Later, he acquired his business management experience by opening and operating a multi-unit franchise, serving as the company's president. He moved back home to Lawrence and joined the Lohmeyer-Bourne Financial Group in 2011.
Ryan graduated from the University of Kansas with a Bachelor of Science with dual majors in Business Administration and Accounting and a Master's in Accounting and Information Systems (MAIS). He also attained the CERTIFIED FINANCIAL PLANNER™ (CFP®) certification and holds the Certified Public Accountant (CPA) designation.
Outside of the office, Ryan and his wife, Joy, enjoy an active family life that includes two teenagers. They reside in Lawrence.
---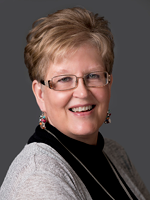 Cathy Johnson-Wanzer
Operations Coordinator
Cathy joined the team in 2015, after gaining nearly 25 years of financial services experience with Lawrence's most prestigious local bank (until it was acquired by a larger regional bank). While her positive and friendly personality is infectious, Cathy's intelligence, quickness, and accuracy are just as important to taking care of client accounts and team needs.
Cathy is responsible for the organization of daily administrative work on new and existing client accounts. She serves as the first point of contact for service issues and is dedicated to assisting clients with questions and requests regarding their accounts.
Cathy has vast experience adapting to change. She went through a natural evolution of an ever-changing variety of jobs on both coasts as her husband, David, advanced through the Navy. Outside of the office, Cathy and David enjoy quality time with their daughter's family, which includes lots of playtime with their grandson, Flynn. Cathy and David reside in Lawrence.